Meet Safera Sense Integral
The integrated control system for smart and connected cooker hoods
Show case: Røroshetta cooker hoods are powered by Safera Sense Integral.
Safera Sense Integral is a modular and integrated control system designed for smart cooker hoods and includes:
Automatic ventilation based on air quality
Safety alarm for unattended cooking
Automatic LED lighting with colour temperature adjustment
Smart assistant for cooking times and temperatures
Widely compatible and future-proof wireless connections
Mobile apps for iOS/Android
Cloud service with API
How it works?
Book a live demo!
Contact us and we'll be more than happy to show you a live video demo on how Safera Sense Integral works.
The future of smart home appliances is here: Safera Sense Integral is available today. For more than 10 years, leading ventilation companies have placed their trust in us and integrated our sensor technologies in their cooker hoods.
Key benefits of Safera Sense Integral
Automatic ventilation control
The smartest way to keep indoor air fresh is to control ventilation on the basis of actual air quality
Clean indoor air is important for our health. Cooking is one of the main sources of air pollutants in the home, so the cooker hood has an important role in keeping indoor air fresh. However, many people find it difficult to use the fan correctly.
Safera Sense Integral maintains fresh and healthy indoor air by controlling the cooker hood fan on the basis of the use of the cooktop and real-time monitoring of air quality with our proprietary sensors for:
Fine particles (PM2.5)
TVOC
eCO2
Humidity
Temperature
Automatic LED lighting control
Automatic lighting is nice. Matching the colour temperature to your kitchen's design is perfection.
Safera Sense Integral controls the cooker hood LED lighting according to when you're cooking, so you'll have the lights on automatically when you need them and off when you don't. 
You can also set the colour temperature of the LEDs to perfectly match your kitchen lighting and interior design – or even your mood during a late-night dinner or early morning breakfast.
Smart cooking is all about making you a better cook and taking care of the routine work for you
The more control you have of cooking times and temperatures, the better you are as a cook. 
Safera Sense Integral recognises various cooking events and sets up automatic timers. For example, if you don't know how long you've cooked your pasta, simply check the app for past events.
Sense Integral estimates pan temperatures too, so you will know when your pan is perfectly preheated for frying. Also, when you let Safera Sense Integral control the lighting and ventilation automatically, you can focus on cooking and creating the perfect meal for you and your family.
Preventive cooking safety
Prevent cooking fires before they start: unattended cooking alarm
With Safera Sense Integral you can use your cooktop just as you always have – but much safer! Safera Sense Integral will raise an alarm and turn off the stove if you forget and leave it on or if it overheats. 
You might also be concerned over the safety of your loved ones, especially if they live alone. No need to worry! When Safera Sense Integral raises an alarm locally, it also sends a remote alarm by email and SMS (via Wi-Fi and Safera Cloud) so you can very quickly check that your loved ones are safe and well.
Safera Sense Integral meets the requirements of the European standard EN 50615 for residential cooking fire prevention.
With so many wireless options available, your best option is to be prepared for all of them!
Safera Sense Integral is ready for the wireless connections available today and in the future of smart homes and IoT.
The hardware has built-in support for Wi-Fi, Bluetooth 5 (Long Range), Zigbee, Thread and Matter, so for you it's a simple matter of choosing the best option without the hassle of a time-consuming development project.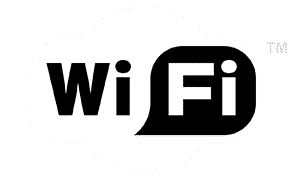 Mobile app for easy setup and advanced control of the cooker hood
Safera Sense Integral controls the cooker hood completely automatically, but you can also use the hood's fan and lighting manually by using the traditional physical interface on the hood or the interactive Safera mobile app.
With the mobile app's advanced settings, you can also set how the cooker hood behaves in automatic mode.


Access the world's richest source of data on home cooking for your other online services via Safera Cloud and API
Safera Sense Integral includes our most advanced sensor technology, which produces the world's richest source of data on home cooking. 
With cooking data, you'll better understand people's cooking behaviour. And in everyday use, Safera Sense Integral uses the data to make your life easier by assisting you in cooking, preventing cooking fires and improving indoor air quality.
Safera Sense Integral works with other online services via API and Home Connect. Sharing the data will give you endless opportunities to make the cooking even smarter.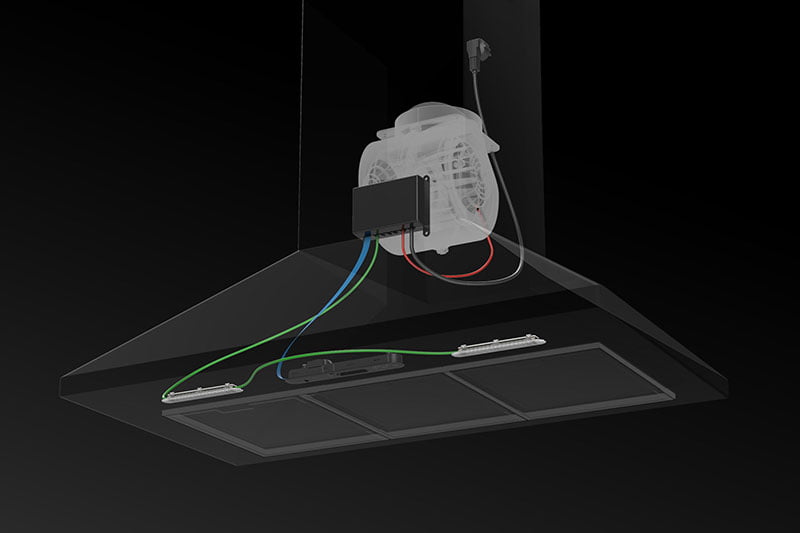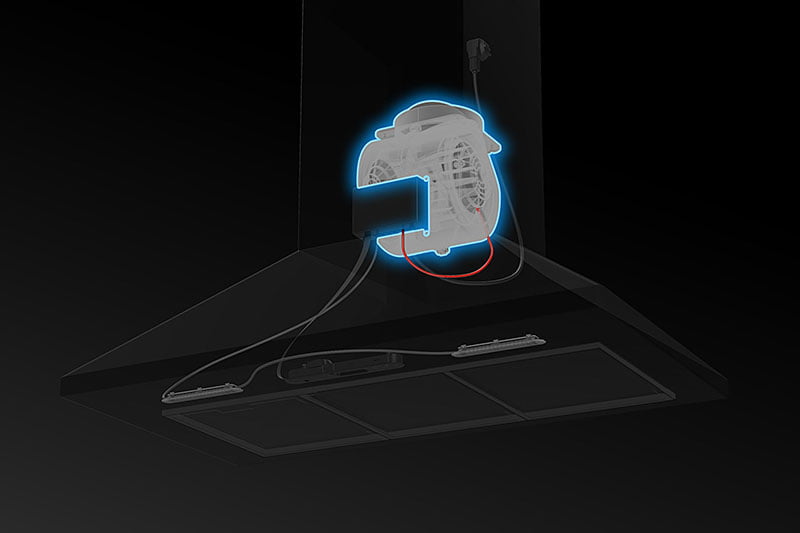 Contact us and we'll introduce you to the future of smart cooker hoods!