"This energy waste was not noticed at all"
An office property in Espoo saves 130 MWh of energy annually by optimizing the ventilation of its lunch restaurants.
Customer's savings per year:
Aallonharja is an office property located in Otaniemi, Espoo, where two lunch restaurants operate: the popular Waves by Dylan and Haukilahti Upper Secondary School cafeteria.
Previously, the ventilation of these restaurants relied on a typical solution: a timer, which increased the ventilation during the opening hours of the kitchens. The timer also blew out heated air even when not needed.
"It's interesting that although we've had extensive energy consulting projects in the property before, they have focused only on energy savings and heating, and this gap has not been noticed at all," says Asset Manager Hannu Tammia of Areim, a Nordic real estate owner and asset manager that owns the property.
Now, an intelligent sensor-based system monitors the real-time activities in the kitchens and automatically increases the ventilation capacity when it detects, for example, cooking fumes or steam.
The results are quite convincing: a simple solution in the kitchen areas saves 6% of the energy consumption of the entire 20,000 m² property.
"Alongside energy savings, I would emphasize the importance of working conditions, which must be in good shape in both the kitchen and office spaces, and optimized ventilation plays a significant role," adds Tammia.
Safera FlowHero measures and adjusts ventilation for Aallonharja's restaurants
Demand control ventilation is common in office spaces, and now these benefits are available for professional kitchens at an affordable cost, even as retrofits. Kitchens consume many times more energy per square meter than other commercial spaces because they blow out heated air at a rate of several thousand liters per second.
In 2023, Safera delivered and installed the FlowHero demand control kitchen ventilation system in Aallonharja's restaurants. The system reduces the amount of air exhausted by up to 80% without compromising indoor air quality, allowing the property owner to save on energy consumption and reduce the carbon footprint.
"The system automatically measures various values and adjusts the ventilation capacity based on actual usage. Previously, our ventilation system was, in rough terms, either on or off: when it was operating at full capacity, it blew out heated air, whether there was a need for it or not," says Marko Linna, Property Manager at Proma Oy, responsible for Aallonharja's property maintenance.
In typical properties, ventilation timer doesn't account for changing needs and is generally sized according to peak requirements, even though, in reality, not every day involves cooking steaks in a restaurant, let alone continuously.
"When adjusting the HVAC systems, we realized that the actual maximum capacity of the ventilation had only been about 65%, but now it can be about 90% when needed. In previous years, I remember tenants occasionally mentioning food odors in office spaces; now, we haven't received such feedback at all," Linna continues.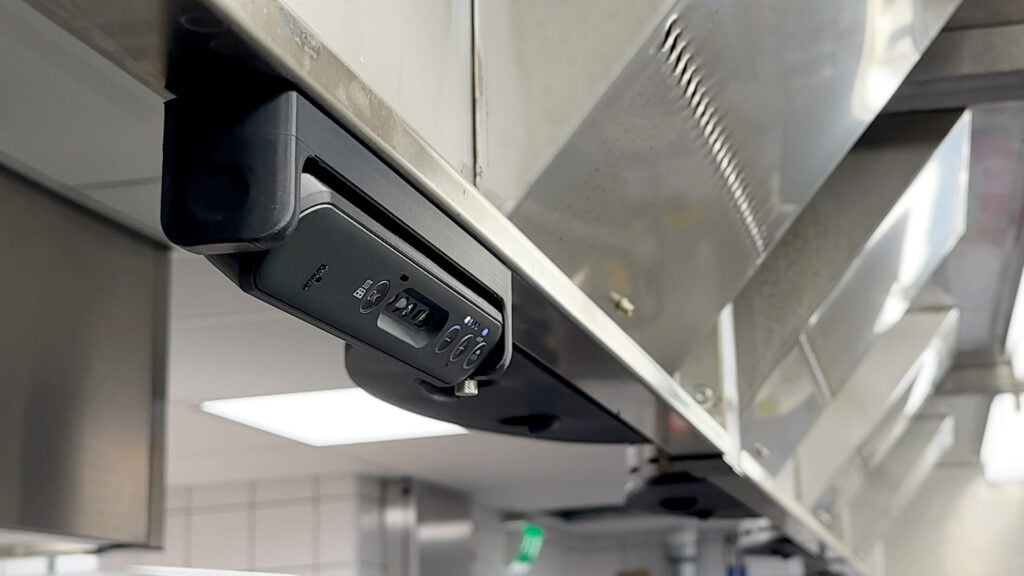 Significance of ventilation in achieving carbon neutrality goals
Like many office properties, Aallonharja's A-talo is heated entirely through ventilation. Therefore, ventilation plays a significant role in achieving the property's carbon neutrality goal by 2030. Simply by optimizing the ventilation of its restaurants, the property achieves approximately 3% of its target of 4,600 tons of CO2 savings, which is about 140 tons in seven years.
A 6% saving on the 2,356 MWh heating energy consumed by the property means an annual saving of about €11,000. In relation to the equipment and installation costs of about €17,000, the system pays for itself in 1.5 years in the Aallonharja property.
Reporting tools serve property owners and users
The system provides precise measurable data on ventilation and its effects on energy consumption, as well as comprehensive reporting tools for tracking and reporting, such as carbon neutrality goals.
"Although you cannot increase the value of a property with a single measure, it is clear that such substantial savings have an impact on the overall situation. The system provides good reporting tools needed for certifications and calculating the carbon footprint," says Hannu Tammia.
These factors are increasingly important for tenants, so communicating about them is essential for both community building and the desirability of the property, Tammia concludes.
Safera FlowHero at Aallonharja
Property: Aallonharja, Otaniemi, Finland
Size: 20,000 m² office property with two lunch restaurants
Owner: Areim Ab
Property management: Proma Oy
The intelligent demand control kitchen ventilation system, Safera FlowHero, ensures that ventilation operates at optimal efficiency at all times. FlowHero dynamically adjusts ventilation based on real-time kitchen usage, resulting in up to a 50% reduction in energy consumption without compromising indoor air quality.
Demand control ventilation is a common practice in office spaces. Now, Safera FlowHero extends these benefits to restaurants and professional kitchens cost-effectively, with a payback period of one to two years. Savings in energy consumption and carbon footprint begin immediately and can be verified and reported as part of the client company's sustainability reporting.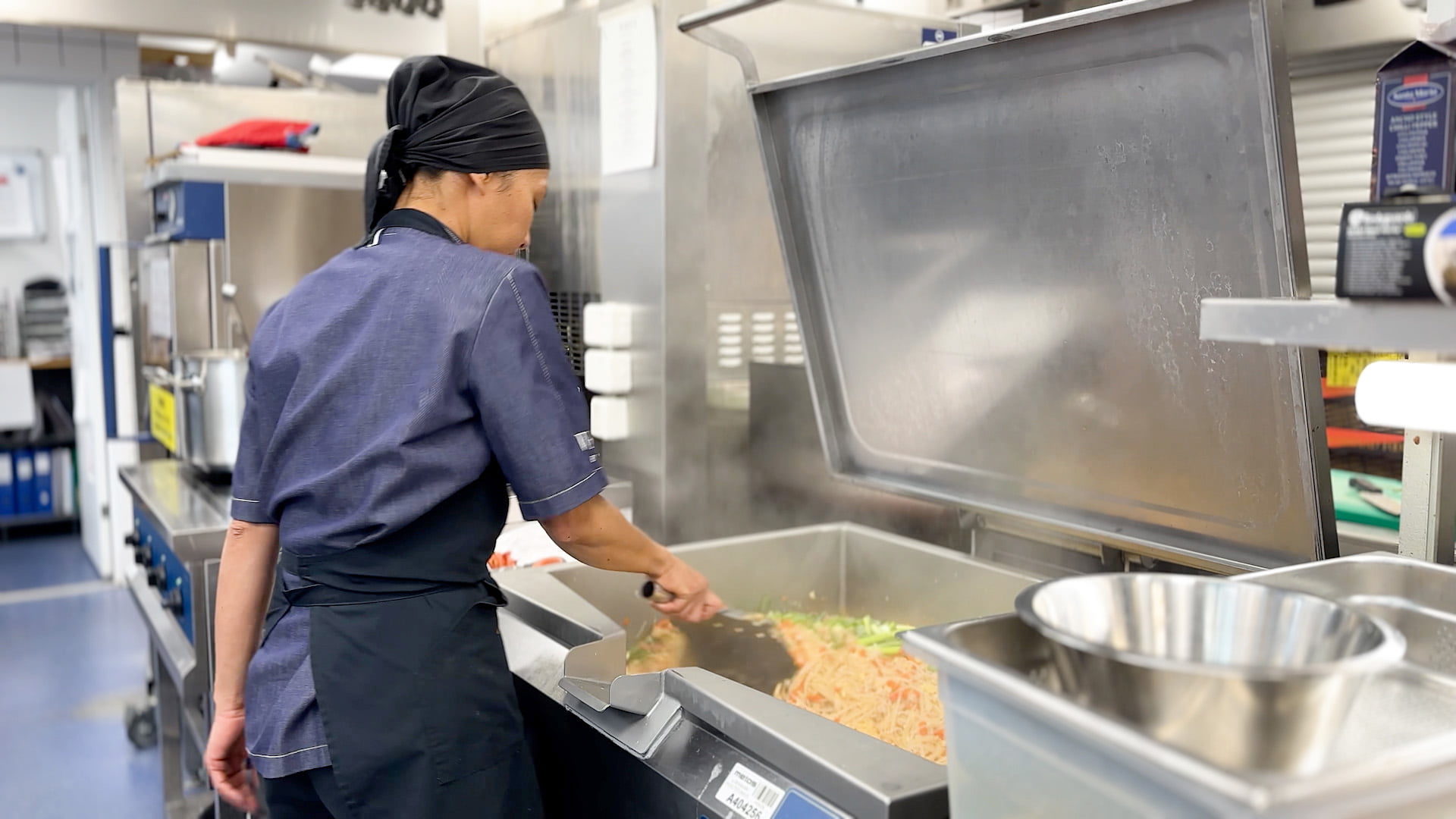 When the outdoor temperature drops to zero and below, heating your home is probably the biggest cost in your electricity bill. You have probably heard
Read more »
Homes are now being equipped with household appliances and devices with smart features that take comfort and safety to a new level. The change can
Read more »